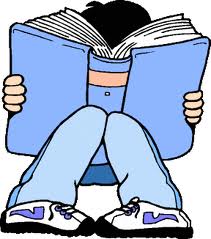 Mission: BookcrossingEdit
Mission: Bookcrossing is an online RABCK (Random Act of Bookcrossing Kindness) game that combines elements of games like Assassins, Hot Potato, Russian Roulette, 007, and Mafia in order to find out who is the Top Secret Agent of Bookcrossing. It was started in 2009 by UnwrittenLibra and its players (agents) are Bookcrossing.com members from around the world.
Game Premise
Edit
A bookcrosser receives instructions to send a book from a predetermined list to a certain "enemy" agent, along with a clue which contains their destiny. The object of the game is to survive as long as you can without undergoing elimination by receiving a "bomb" book or failing to complete a mission in time, or "eating the cyanide capsule." With untold twists and turns along the way, this journey will be different for everyone but in the end, only those with smarts, speed, and skills of BookCrossing espionage can be crowned the "Top Secret Agent of Bookcrossing."
Phase 1 (2009)
Edit
Initial Teams
Edit
| TEAM COLOR | LOCATION | AGENTS |
| --- | --- | --- |
| Red | Paris, France | Bones, Dragon, Fang, Hemlock, Nightrunner, Poison Ivy, Precision, Ricochet, Sunbird, War Hawk |
| Orange | Rome, Italy | Grenade, Howitzer, Kiss of Death, Machete, Modesty, Moonraker, Peccadillo, Thunderbird, Trueblood, Venus Flytrap |
| Yellow | Moscow, Russia | Black Widow, Desperado, Glock, Hellrazor, Houdini, Icy, Lucky, Matchstick, Rosebud, Widowmaker |
| Green | London, England, UK | Apocalypse, Blitz, Cobra, Destiny, Falcon, Pandora's Box, Redrum, Storm, Tarantula, Timberwolf |
| Blue | Tokyo, Japan | Belladonna, Beretta, Black Cat, Mayhem, Medusa, Mighty Eagle, Quicksilver, Shadow, Swordfish, Wildfire |
| Purple | New York City, New York, USA | Arsenic, Bandit, Blackout, Bullet, Fool's Gold, Hawkeye, Malevolence, Molotov Cocktail, Ninja Star, Steel |
Round 1: Friendly Fire Competition
Edit
Round 1 introduced the players to the game concept and operated as a "friendly fire" round - the 10 members of each team were scrambled and each sent a book onto the next member, with the first team to complete a chain through all 10 members winning a special prize. The only way to die in this round was to break the chain. Several players did just that, and became the game's first casualties. The only team to complete this chain was the Purple Team.
Round 2: Standard Play
Edit
This was the first round of standard play, with agents sending RABCKs to agents on opposing teams. Agents who failed to complete their missions in the time frame or failed to complete their mission at all were killed, as well as those on the receiving ends of two types of missions: Boomerang or Sophie's Choice.
Boomerang is when Agent A sends Agent B a book, and instead of Agent B, upon successfully recieving the book, receiving an assignment to send to Agent C, he/she receives Agent A's address and wishlist and sends a boomerang back to Agent A at their base, which knocks Agent A out of the game.
Sophie's Choice is a type of mission where Agent A receives two addresses and sets of wishlists books for Agent B and Agent C. One of the two books they send are a bomb, which knocks either Agent B or C out of the game.
Dead Agents
Edit
Click here to see the agents who died during round 1
Phase 2: Reboot (2011)
Edit
In this round, the number of agents was reduced to 36 and the teams were reduced to three, each based in a different city on a different continent: Blue in Europe, Green in Africa, and Red in Asia.
New Teams
Edit
Active Agents
Edit
Dead Agents
Edit
Below are the agents who have been eliminated in the current round.
| | | | | | | | |
| --- | --- | --- | --- | --- | --- | --- | --- |
| Standing | Team | Agent # | Code Name | BC Name | Location of Death | Cause of Death | Kill Count |
| 36. | Blue | 27 | HOUDINI | nattabee | Perfume Souk, Dubai, United Arab Emirates | Sprayed with chloroform perfume | 0 |
| 35. | Green | 5 | COBRA | earthcaroleanne | West Port, Edinburgh, Scotland, UK | Burked | 0 |
| 34. | Blue | 47 | BELLADONNA | AliceF | Tallinn, Estonia | Quit | 1 |
| 33. | Blue | 50 | WILDFIRE | hiddencat12 | Tallinn, Estonia | Base infiltration casualty | 0 |
| 32. | Blue | 6 | BLACK WIDOW | Jayebirck | Addis Ababa, Ethiopia | Killed by reanimated bones of Lucy | 0 |
| 31. | Red | 14 | | Releanna | Noon Gun, Cape Town, South Africa | Boomerang | 1 |
Latest activity
Edit